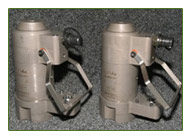 Description
The A5 series of hydraulic Tensioners are a lightweight, user friendly range of Tensioners, which is quickly and easily fitted in restricted spaces.
These Tensioners provide accurate and versatile tensioning of bolts and studs whilst being fast, simple and safe to use.
The EziJac uses pressure hydraulics to tension the bolt to the exact load required. Once the application has been tensioned, the nut is wound down the thread to retain the load. The EziJac is the depressurized, released and ready to use again.
Any number of EziJac can be interlinked to provide even amounts of simultaneous tension over multiple studs or bolts as required.
A5 EziJac can be purchased with optional side ports and side gearboxes as pictured above upon request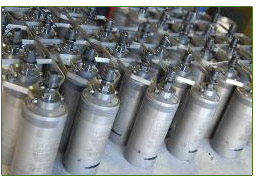 Method
Hydraulic pressure applied to chamber stretches the bolt, creating a gap at under the nut equal to bolt elongation. The nut is screwed home to close the gap, thus retaining the load in the bolt.
The hydraulic pressure is released, transferring to mechanical load.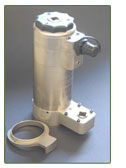 Industry Application
Applications include:
Mining & Quarrying
Power Generation
Agricultural
Structural
Heavy Equipment in general industry
Wind Turbines
Features
Applications include:
The slim fit design allows these Tensioners to operate in restricted space.
Reduce outage time for critical jointing applications.
Optional side gear box for quick installation.
To suit application, these can be custom designed.
Data sheet
Click here to view a Data Sheet for the A5 EziJac