C-RAD Pneumatic Torque Tool +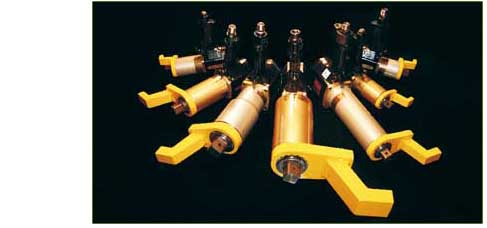 Reduce down-time, reduce costs, reduce re-work, whilst keeping health & Safety happy
Christie RAD (C-RAD) pneumatically powered torque tools provide hard hitting performance in the toughest conditions, rapidly tightening or removing threaded fasteners, without impact or vibration exposure to operators. A unique silencer adaptation reduces noise outputs, removing the need for hearing protection.
These tools are small, light, and portable yet strong and built to last, the perfect choice for serious engineers committed to reducing down-time and costs.
With a comprehensive range of models, torques of 20 Nm to a staggering 100,000 Nm are available and tooling accuracy is supported with the supply of a dedicated calibration certificate. Time is precious so the two speed option allows tightening and un-tightening operation up to 5 times faster than normal operating speed.
Technical specifications and brochure download
>>