CTX 5800 Explosive Detection System

CTX Explosives Detection +
CTX 5800 Explosive Detection System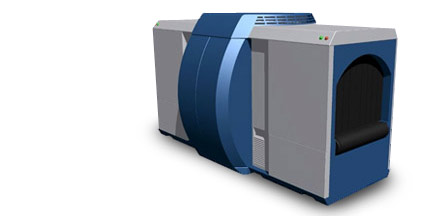 The CTX 5800 represents the next generation in CT explosives detection system (EDS) technology; combining advanced high-definition 3-D imaging (HD3-D) baggage screening and a compact footprint to fill a variety of security applications.

The small footprint CTX 5800, with medium speed throughput, fulfills two very critical customer needs: a highly reliable system, in a package that takes up a limited amount of space. The higher throughput capability allows for airport growth without additional equipment or upgrades. However, should an airport grow beyond the means of the CTX 5800, additional systems can be networked together with the use of our Multiplexing system, MUX v2. This network can simultaneously network up to 70 CTX 5800's or a combination of CTX 5800's and the CTX 9x00 series platform.

Following in the footsteps of the CTX 9800 DSi, the flagship in explosive detection screening, the CTX 5800 also utilizes the innovative data acquisition system called Clarity. Clarity brings together - for the first time - GE Healthcare's pioneering 3D imaging technology and Morpho Detection's industry-leading automated explosives detection technology. Clarity's unprecedented HD3-D imaging delivers a 360°, finely detailed view of baggage contents, providing operators with an increased ability to identify threats and lower operational costs. The CTX 5800 also provides users the ability to easily adapt to new threat definitions in the future.

The CTX 5800: High Resolution, Fastest Throughput in its segment, Reliable and Compact…. a winning combination for Aviation Security.