Clarity Data Acquisition System

CTX Explosives Detection +
Clarity Data Acquisition System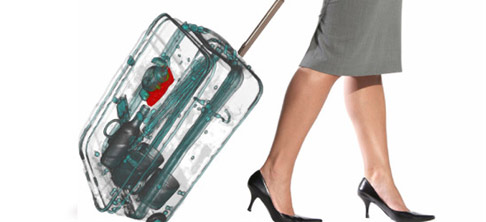 Detection (Explosives, Narcotics, Chem & Bio)

Designed to deter terrorist attacks as well as enforce drug laws, MDI products are the ideal complement to X-ray scanners and weapons detectors. Renowned for superb sensitivity and ease of use, MDI detection and identification systems are deployed in more than 120 countries—in airports, customs checkpoints, border crossings, prisons and a wide range of other facilities.

Morpho Detection, Inc. is a leading provider of explosives detection systems (EDS) for the aviation security industry. Used all over the world for screening passenger-checked luggage, MDI's products and services are known for superior quality and reliability.

CTX 9800 DSiTM Passes TSA Certification

The CTX 9800 DSi is the only TSA certified high-throughput, high-resolution 3D EDS available on the market today. Using the innovative Clarity Data Acquisition System, the CTX 9800 generates unprecedented imaging for screening checked bags.