MobileTrace






MobileTrace

To help keep ahead of the growing challenges of explosives and narcotics detection, MobileTrace packs the advanced capabilities of simultaneous dual-mode detection into a powerful, user-friendly handheld.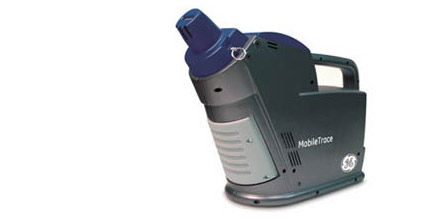 Carry More Detection Power

The first simultaneous dual-mode handheld detector, MobileTrace expands the range of target explosives you can identify in a single sample for faster, more comprehensive security screening. MDI's patented ITMS™ technology (Ion Trap Mobility Spectrometer) offers you the explosives and narcotics detection sensitivity and reliability proven at military bases, border crossings, airports, and other critical security checkpoints around the world.


Unparalleled Detection Technology


Simultaneous, dual-mode system for a broad range of explosives detection

Detects explosives and narcotics simultaneously in seconds

Advanced user interface with a wide range of capabilities

State-of-the-art battery for long life, hot swappable for continued operation

Ergonomic design for grab-and-go portability

Easy-to-access components for quick maintenance

Network ready/USB compliant

MobileTrace Brochure
(PDF, 607.9 kb)