EntryScan SecureStation







EntryScan SecureStation

Morpho Detection's walk-through portal can enable the detection of a broad spectrum of concealed explosives and narcotics in seconds.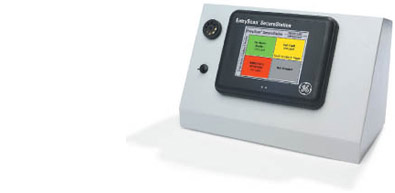 Remote Monitoring for EntryScan Systems

Optional command center allows one operator to monitor multiple systems

The EntryScan SecureStation option can increase security and efficiency by allowing operators to remotely monitor up to six EntryScan walk-through explosives trace detector systems from a single location. Multiple SecureStations in various locations can also be used to monitor a single unit.

The intuitive color-coded display shows the status of each EntryScan unit at a glance, and enables operators to:



clear exit warnings

clear alarms

trigger one sampling cycle


Besides the Operator mode, an Administrator mode gives supervisors an easy way to customize operation, including audio alarm levels, password changes, visual display cues, and operator capabilities.


Potential Applications


Nuclear power plants

Airports and seaports

Customs/border interdiction

Military facilities

Embassies

Government buildings

Petrochemical facilities

Public utilities

 Prisons

High-security events

EntryScan SecureStation Brochure
(PDF, 215.6 kb)