EntryScan






EntryScan

Morpho Detection's walk-through portal can enable the detection of a broad spectrum of concealed explosives and narcotics in seconds.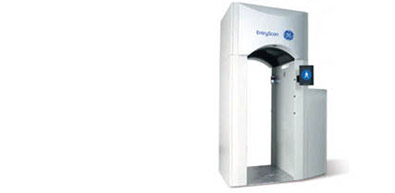 Walk-through Portal for Explosives and Narcotics Detection

Morpho Detection can deliver a key component of the total checkpoint security solution with an EntryScan. A highthroughput, non-intrusive walk-through portal that enables rapid detection of both explosives and narcotics. Microscopic traces of explosives can easily be detected and identified.

In addition, narcotics can also be identified in a nonintrusive manner. EntryScan's patented detection technology allows for the efficient and accurate detection of the most challenging substances.


Applications


Airports and seaports

Customs/border interdiction

Military facilities

Embassies

Government buildings

Nuclear plants

Petrochemical facilities

Public utilities

 Prisons

High-security events

EntryScan Brochure
(PDF, 206.2 kb)