Hydraulic Circular Hydrasaws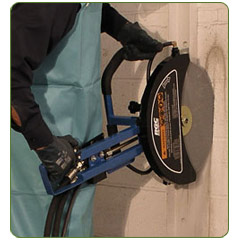 The RGC Hydrasaws use hydraulic direct drive power to maintain constant cutting speeds and torque without belts, pulleys, excessive noise or exhaust fumes. Because the HydraSaw operates in a closed system it is virtually maintenance free. These saws are available in 14", 16", 20" and 24" models. The TS14 Trench Saw is ideal for foundation work and jobs in close quarters.

RGC's newest addition to our line is the FS20 Flat Saw. With the FS20 it is possible to cut flush to a perpendicular surface, making it ideal for wall corner cutting. Use the FS20 with the Upright Handle attachment for easy wall cutting at the floor level. This combination is also the right choice for curb cutting.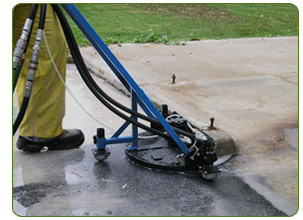 Features of Hydrasaws

14", 16", 20", and 24" models available.

Cuts concrete, stone, brick, block, pipe, reinforced
concrete, steel and aggregates quickly and
cleanly.

Cutting depths of 5-1/4" to 9-1/2".

Lightweight, rugged steel tube construction is
lighter than gas saws.

Heavy duty protective guard meets ANSI
standards.

Cuts vertically, horizontally and underwater.

Dual function trigger for automatic wet cutting.

Accepts abrasive or diamond blades.

Wall Mounted HydraSaw Guide available.

Use inside or outside with no exhaust pollutants.

Hydracarts and Saw Carts available for floor and slab cutting.