System of System


XRD Explosives Detection +
System of Systems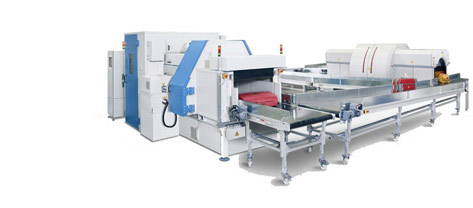 Combines MDI's certified CT and XRD technology

The "System of Systems" is the combination of the CTX 9000 DSi™ (or CTX 9400 DSi™, or CTX 9800 DSi™) and XRD 3500™ Explosive Detection Systems (EDS) providing airport security systems with comprehensive explosive material screening at unparalleled levels of detection and achieving operational benefits for security professionals and passengers.

"System of Systems" uses specially developed MDI software and algorithms. Based on a scan from MDI's CTX 9000 series, an XRD 3500 scanner performs targeted analysis only on a specific region of interest within a suspect piece of checked-luggage.

The combined system is designed to clear as many of the alarms from the CTX 9000 series machines in an automated fashion as possible, thus reducing operational expenses. Due to the very low false alarm rate, the SoS reduces the number of bags, which needs reconciliation, to a minimum. As a result, very few bags only reach the baggage inspection room.


Benefits


Unsurpassed detection increasing overall detection rates

No human interference reduces the utilization of operators

Improves the resolution of suspect items

Reduces overall operating costs

Provides customizable, dynamic threat libraries based on customer requirements

Minimizes the number of bags that require